Colby Stevenson of America won a silver medal in the men's freestyle skiing big air event at the Winter Olympics on Wednesday. Colby, 24, was badly injured in a car accident six years ago. After that he did not expect that he would ever be able to play in the Olympics.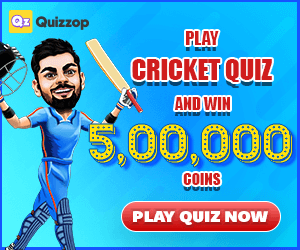 However, he not only took the garden in the Winter Olympics but also won a silver medal. Colby isn't the only player to have found success after battling a serious injury. Before him, players like Sachin Tendulkar, Nawab Pataudi, Maria Sarapova and Tiger Woods have also achieved success by fighting injury.
1. Colby Stevenson
Colby Stevenson was the victim of a road accident in the year 2016. In this accident, 30 bones of his head were broken. Apart from this, he had serious injuries in his nose, jaw and eye. Colby was battling between life and death. He did not expect that he would survive. However, only five months later he started skiing again. On the strength of his spirit, Colby regained his old rhythm and won a silver medal at the 2022 Winter Olympics.
2. Nawab Pataudi
At the age of 20, Nabav Pataudi had a horrific car accident. In this accident, the windshield of the car had entered his right eye. After this his eye had deteriorated and he had been in bed for six months. Doctors had forbidden him to play cricket, but only five months after this, Pataudi played the first match of his career. While batting, he could see two balls, but he decided that the ball that came in, he would play the shot. He used to hide his right eye with a cap while batting. This made him see only one ball. Pataudi captained India in 40 Tests and led Team India to victory in nine matches, while losing 19.
3. Maria Sharapova
Tennis star Maria Sharapova suffered a shoulder injury in 2008. Till that time no other player in the tennis world had been able to play a match after recovering from such a serious injury. However, Sharapova not only made a comeback from this injury, but within three years she became the number one tennis player in the world. He earned $ 40 million in his career from the prize money of tennis matches. In terms of earning through matches, she is only behind Serena Williams and Venus Williams.
4. Serena Williams
In 2015-16, Serena Williams had to deal with frequent shoulder and knee injuries. She had been troubled by frequent injuries, but she did not give up and won the Australian Open in 2017. With this, he holds the record for winning the most Grand Slams. After this, Serena became the player to win the tennis title in four different decades. After becoming a mother, she won the ASB Classic in 2020.
5. Tiger Woods
Golf star Tiger Woods is also one of the players to make a comeback from a serious injury. Woods suffered a major injury to his left leg and after that he felt that he would not be able to return to the field again. However, Tiger had different intentions. He did well in 2018 and 2019 and made his way to the PGA Tour. After this, he won once again in 2018. This was his 80th PGA.
6. Yuvraj Singh
Yuvraj Singh, who made India the world champion in the 2011 World Cup, was suffering from cancer. During the World Cup itself, Yuvraj was having trouble and vomiting, but he ignored it. After India won the World Cup, Yuvraj met the doctor and found out that he was suffering from cancer. However, Yuvraj won the battle against cancer. After prolonged treatment and chemotherapy, Yuvi recovered and returned to the field. He then played for India in the 2014 T20 World Cup and the 2017 ICC Champions Trophy.
7. Sachin Tendulkar
In the year 2004, Sachin had a problem of tennis elbow. Because of this Tendulkar could not even lift the bat. There was unbearable pain in his hand. Because of this, Sachin had to stay away from cricket for a long time. Sachin also felt at this time that his career was over. Many times Sachin got into the field after getting injections and batted. Now he had no other option but to undergo surgery. After four-five months of the operation, Sachin played an ODI against Sri Lanka and at this time he realized that he was able to bat properly.
After recovering from tennis elbow, Sachin made many records in his name. He scored the first double century in ODI cricket and became the first batsman in the world to score a hundred.