The number of people infected with the coronavirus in the country is on the rise once more. The growing number of cases has alarmed not only the country but the entire world. At the same time, as a result of the new type of Covid, fears about the epidemic are growing every year. The entire world is attempting to protect itself from the new Coronavirus variation Omicron, while a Cyprus scientist has discovered a new strain of Coronavirus. Deltacron is the name given to a variant that is supposed to be a blend of Delta and Omicron variants.
In reality, according to one of the Jerusalem Post's investigations, Deltachron's genetic basis is comparable to that of the Delta variant, but it also contains mutations from the new Corona variant Omicron.
Omicron varient spreads fastest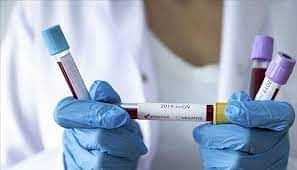 Image Credit: National World
Covid-19: New Varient of Corona "Deltacron"
Let us remind you that Omicron is said to be the fastest spreading variant of Corona when compared to other variants and that hundreds of people from all over the world died last year as a result of the Delta variant. In such a situation, the detection of a variant that is both Omicron and Delta is extremely important. People are becoming more fearful as a result of the combination.
25 cases of omicron found till time
This week, Cyprus researchers forwarded their findings to GISAID. He claims to have discovered 25 cases of Deltacron around the world. However, no country has confirmed the patient of this variety as of yet. Let us explain what GISAID is: it's a global database that tracks coronavirus infection.
Frequency of mutations was higher among patients
Dr. Leondios Kostrikis, head of the University of Cyprus' Laboratory of Biotechnology and Molecular Virology, said that in his research, he discovered that the frequency of mutations was higher among patients admitted for corona treatment, implying that new corona Cases have been discovered in hospitals.
News Credit- SI
Image Credit: IG News