Law and religion regard marriage as an institution itself and the parties to the marriage are not allowed to leave it unilaterally unless and until they fulfill the legal requirements.
The Kerala High Court has observed that nowadays the younger generation thinks that marriage is an evil that can be avoided and one can enjoy life without any obligations or commitments.
"They would expand the word 'WIFE' to 'Worry Invited Forever' and replace the old concept of 'Wise Investment Forever'. It seems that the consumer culture of 'use and throw away has also affected our marital relationships. Live-in-relationships are rising, it is enough to say goodbye when they fall apart," observed a member bench comprising Justice A Muhamed Mustaque and Justice Sophy Thomas.
The court issued the order while dismissing an appeal filed by a 34-year-old man from Alappuzha against the rejection of his divorce petition by the family court. He sought to divorce his wife on the grounds of cruelty.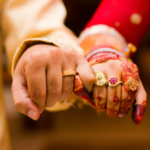 According to him, their marital relationship was irretrievably broken, so he wanted a divorce. His wife developed some behavioral abnormalities and began arguing with him because he claimed he had illicit relations with other women, he said. The court said that when a wife had reasonable grounds to suspect her husband's chastity or faithfulness and if she questions him or expresses her deep pain and sorrow in front of him, it cannot be termed as an abnormality of behavior because it is the natural human behavior of a normal wife.
The court observed that Kerala, known as God's own country, was once known for its well-knit families. However, the current trend seems to be to break the marriage bond for flimsy or selfish reasons or extramarital affairs, even towards their children.
The wails and cries emanating from broken and destroyed families can shake the conscience of society as a whole. The judges noted that when the number of fighting couples, abandoned children, and desperate divorcees increases, it will undoubtedly adversely affect the peace of our social life and hamper our society.