After independence, there were many areas in which it was a big challenge for the country to stand on one's own feet. Space was also one of these, but on the strength of labor and dedication, scientists not only eased this challenge but also brought India in the line of effective countries of the world.
The office used to run in the church of Kerala: After independence, the fulfillment of basic needs was the most important for the government, so we started work in the direction of space a little late. It is interesting that the St. Mary Magdalene Church at Thamba village in Thiruvananthapuram, Kerala used to be the head office of India's early space programmes. However, now it has become a space museum.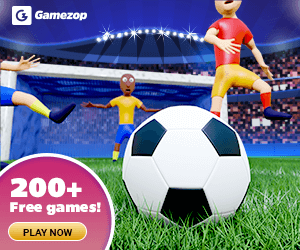 Initiative taken in 1962: On February 16, 1962, the Indian National Committee for Space Research (INCOSPAR) was formed under the Department of Atomic Energy. It started work for setting up the Thumba Equatorial Rocket Launching Station (TERLS). The Space Science and Technology Center (SSTC) was established at Thumba on January 1, 1965.
The foundation of ISRO: The Indian Space Research Organization (ISRO) was formed on August 15, 1969, under the Department of Atomic Energy, to organize the space mission. The credit for this goes to the great scientist Dr. Vikram Sarabhai. ISRO became a government organization on 1 April 1975. On April 19, 1975, ISRO launched the first Indian satellite, Aryabhata. The interesting thing is that scientists used to carry its parts on bicycles and bullock carts to launch the rocket. Scientists made the coconut tree as the launching pad to launch the country's first rocket.
First indigenous satellite: The space mission plant, which was laid by Dr. Vikram Sarabhai in difficult times, was irrigated by the great scientist and former President of the country, Dr. APJ Abdul Kalam, into a fruit tree. SLV-3 was launched on 18 July 1980. The director of this project was Dr. Kalam.
Country to reach Mars in first attempt: Mangalyaan, which was launched on November 5, 2013, was placed in the orbit of Mars on September 24, 2014. With this India became the first country to reach Mars in its very first attempt. Earlier, Soviet Russia, America and Europe had reached Mars, but they did not get this success at first. Now India is preparing to send humans to the Moon through Gaganyaan by next year.
Speed ​​in space business: India is now one of the countries that launch satellites of other countries. So far, 328 satellites from 38 countries have been sent into space. India has emerged as a new ray of hope for low and middle income countries. Apna Desh is proving to be a reliable and economical option in terms of technology.