Begin typing your search above and press return to search.
No decision on withdrawal of troops from Afghanistan: Lloyd Austin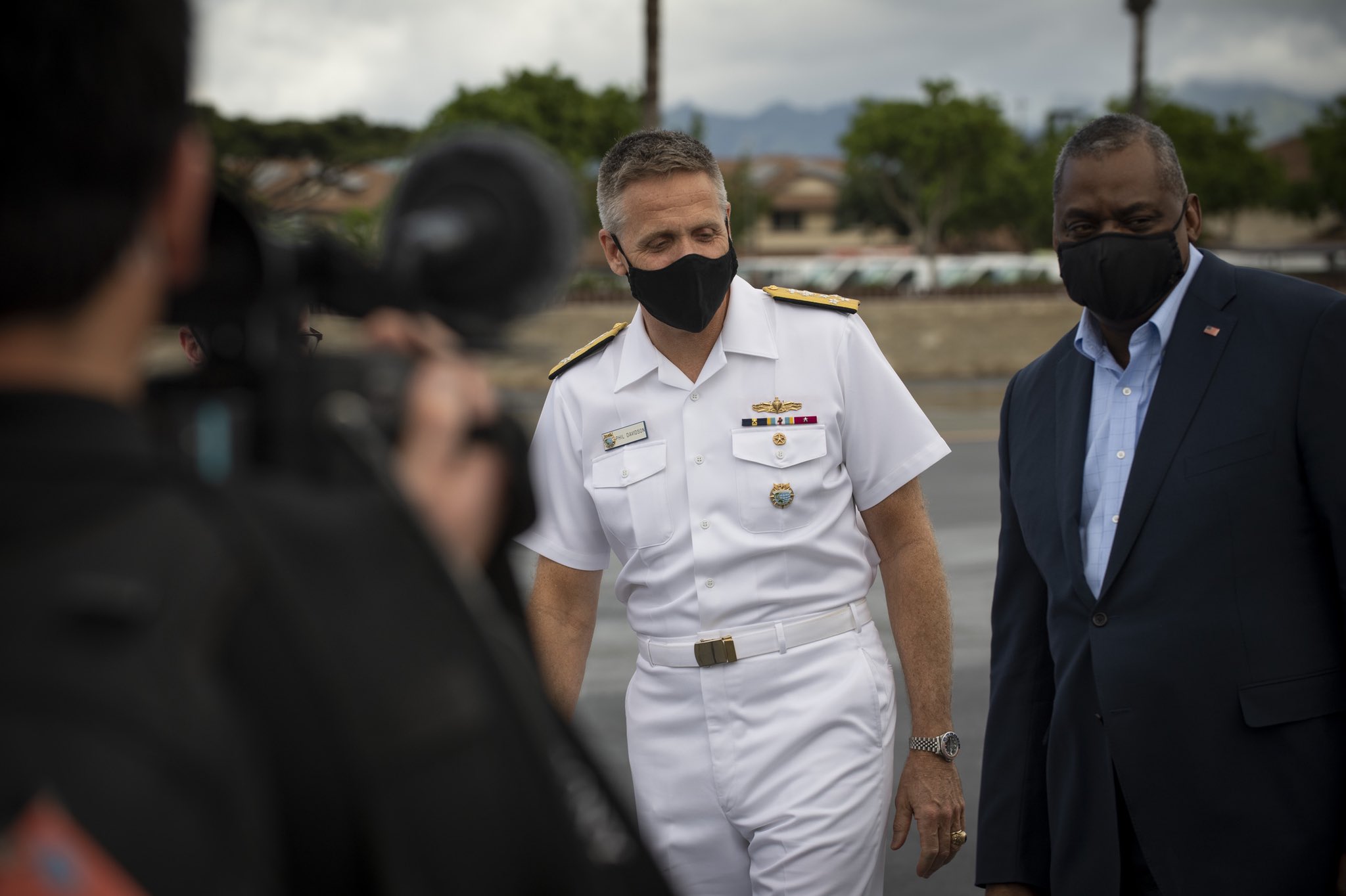 United States has not taken any final decision on withdrawal of troops from Afghanistan and no deadline has been set for this, United States Secretary of Defense Lloyd J. Austin said.
 During presser in New Delhi during his three day visit to India, Austin said "no decisions have been made" over withdraw of troops from Afghanistan.
 "No decision on length of stay or troop numbers have been made to this point," he reiterated setting aside the speculation that US President Joe Biden has decided to withdraw troops from Afghanistan by November end.  The US had earlier gave a deadline of May 1 for withdrawal of troops.
 Austin said that he aware that there is speculation that the president has made a decision on keeping troops there to November -- until November.
 Setting aside the speculation, he said, "And I'm a pretty prominent guy in those discussion typically and to my knowledge the President has not made a decision or made any announcements on when he'll decide to remove the troops.  So that, as you know, there's a rigorous process that's ongoing as the President really works his way through making that decision. "
 The defence secretary asserted that no decision on length of stay or troop numbers have been made to this point.
 Talking about negotiation with Taliban, he said that US is mindful of the timelines and requirements that the Taliban has laid on the table.
 "I would just tell you that there's probably nobody who understands the physics associated with removing troops and equipment out of a place better than me," he said.
 He said that the US is keeping all those things that matter in mind and as many options open.
 "And we'll -- whatever the decision the President makes that it will be fully supported," he said.
 On March 19 in Moscow, Taliban has warned Washington against defying a May 1 deadline for the withdrawal of US and NATO troops from Afghanistan. Taliban also threatened of  reaction " which could mean increased attacks by the insurgent group.
 The warning was issued at a press conference in Moscow, the day after meeting with senior Afghan government negotiators and international observers to try to start a stalled peace process to end Afghanistan's decades of war.
 President Joe Biden's administration says it is reviewing an agreement the Taliban signed with the Trump administration.
 Suhail Shaheen, a member of the Taliban negotiation team, told reporters there: "They should go." He also warned of would breach the deal. "After that, it will be a kind of violation of the agreement. That violation would not be from our side. . . Their violation will have a reaction."
 Taliban in keeping with the agreement with the US signed in February 2020 have not attacked US or NATO forces, even as unclaimed bombings and targeted killings have spiked in recent months.
 "We hope that this will not happen, that they withdraw and we focus on the settlement, peaceful settlement of the Afghan issue, in order to bring about a permanent and comprehensive ceasefire at the end of reaching a political roadmap (for) Afghanistan," Shaheen said.