Begin typing your search above and press return to search.
SJVN honoured with Greentech award for environment protection
Satluj Jal Vidyut Nigam (SJVN) was conferred with Greentech Award on Thursday for its achievements in environment protection. The public sector undertaking chairman and Managing Director Nand Lal Sharma congratulated the employees and said, "Such Awards serve as a catalyst to understand the intrinsic value in business excellence and sustainability and recognizes exemplary operations and systems at SJVN." [caption id="attachment_84889" align="alignnone" width="500"]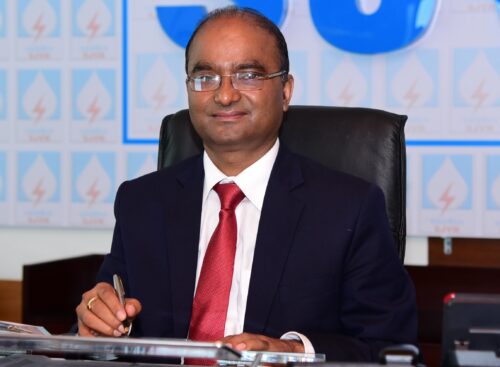 Nand Lal Sharma, CMD, SJVN[/caption] Sharma stated that SJVN has strong renewable energy portfolio of hydro, solar and wind projects and the generation portfolio of 2016.5 MW is totally based on green energy. SJVN has consistently complied with all applicable environmental legislations and norms to mitigate environmental risks. Remarkable environment management measures were undertaken at 1500MW Nathpa Jhakri Hydro Power Station and 412 MW Rampur Hydro Power Station which have been recognided at national level and world bank. On behalf of SJVN, the award was received by  V. Sankaranarayanan, Executive Director. The award is in recognition to the environment protection measures adopted by SJVN in its projects under construction stage, especially 60 MW Naitwar Mori Hydro Electric Project in Uttarakhand, 210 MW Luhri Stage-I Hydro Project and 66 MW Dhaulasidh Hydro Project in Himachal Pradesh, the chairman said. Greentech Awards are presented to the organizations demonstrating commitment towards environment protection practices. The organizations nominated for the awards are evaluated for their environment management practices that has positive impact on the community by the panel of judges comprising of distinguished professionals and eminent personalities. Greentech Foundation established in the year 2000 is a non-profit organization committed to recognize and celebrate ethos of outstanding performance in safety at work place, environment protection and mitigating effects of climate change.