Begin typing your search above and press return to search.
Travel freely with UV-C based disinfection solutions for the transportation systems
During the Pandemic, people are refraining from travelling in a public transport suc­h as AC buses, CARs trains, and metros. Reason – the danger of the SARS-Covid-19 virus that has emerged as the biggest health threat globally is still looming. After the first wave, overcrowding at the public places benefitted the virus and its variant led to an increase in mortality rates especially in India. Till date, numerous efforts have been made to control the spread of the virus and saving lives have been the biggest challenge. Also being pre-prepared for the mutant phases where the virus becomes even deadlier is one of the major hurdles that need to be crossed. To restrict the spread of the virus and to provide safer outdoor air, UVHeal by Airific Systems Pvt. Ltd. in collaboration with CSIR-CSIO has introduced the Clean Air UV-C Induct System to disinfect the air inside Railways, Metros, and Buses. The UV-C-based air disinfectant is CE-certified and NABL approved. This comes along with the fire/smoke sensors which is a necessary safety feature The technology has been developed according to the requirements for deactivation of SARS COV-2 virus contained in an aerosol with necessary ventilation measures, necessary safety, and user guidelines, and tested Bio-safety standards. The UV-C is an energy-efficient system, improves airflow through coils, enhances indoor air quality, requires less maintenance, is easy to retrofit with any existing system having AHU, Casset AC, CSUs ducts or suitable fitouts and has a low initial setup cost. The system comes with commercialized standards and certifications Ankit Sharma, Director, Airific Systems Pvt. Ltd. said, "We are pleased to share with you all that our UVC system have been tested by an CSIR-CSIO ICMR accredited lab for COVID-19 disinfection. The systems have PRE successfully passed through the rigorous testing process of India's highest certifying agency and are determined to be 99% effective against the virus. We believe that this will help our country to come out of the Pandemic disaster and move ahead. Our motive behind launching this UV-C air disinfectant is to make people reach their workplace in the safest manner and I say it with this accreditation, UVHeal's R&D Team has gifted a layer of safety against COVID-19 for working employees." The transportable disinfecting systems are customizable units, comprising UVC lamps. The disinfectant comes with a lamp life of more than 10000 hours. The sizes of the ducts can be customized depending upon the space. It is lighter in weight and can be easily fitted with duct, or available space thus consuming lesser space. This system is UV-C leakproof and is proven to be more than 99% effective in eliminating the SARS-COV19 virus. Ultraviolet radiation of 254-280nm wavelength with no lasting by-products is used. It alters the nucleic acids, DNA or RNA, of the microorganisms that renders them inactive, and stops their reproduction.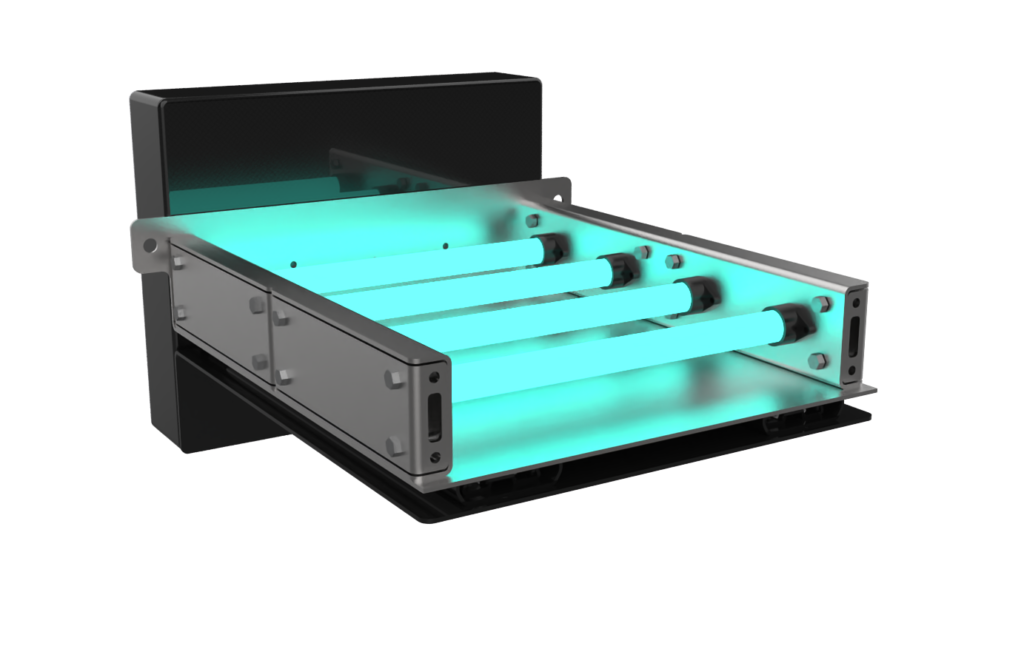 UVHeal Clean-Air is one of the most innovative products that give a strong voice to the 'AtmaNirbhar Bharat' movement.