The Center for Seismic Research of the University of the West Indies (UWI) registered a huge eruption, with a 17 kilometers-high smoke cloud from the La Soufrière volcano, in the northwest of St. Vincent island in the southern Caribbean on April 12.
St. Vincent and the Grenadines, with a population of 110,000 people, had not recorded significant volcanic activity since 1979.
The varsity detailed that the new explosion occurred at 4 am local time and included the descent of pyroclastic flows. Pyroclastic flows are a mixture of ash, rock fragments and gas produced by an eruption.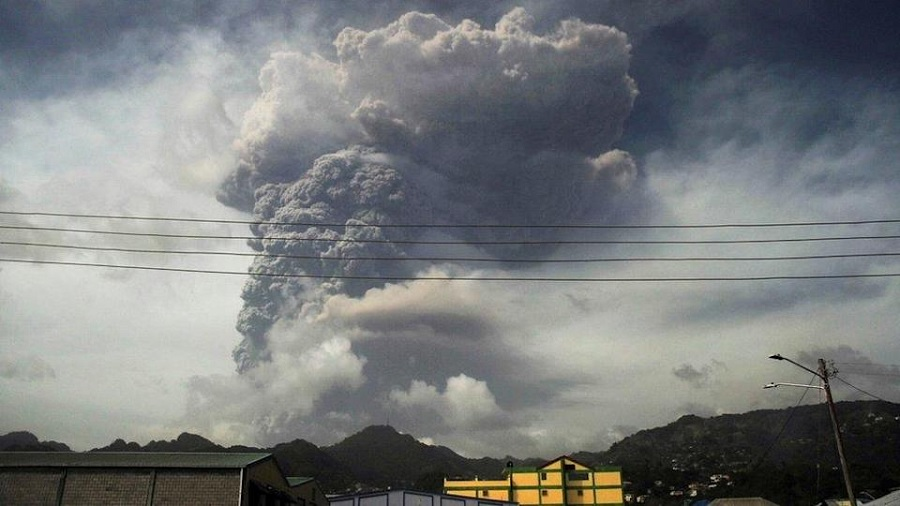 According to the Center for Seismic Research, these flows move down mountainsides after an eruption and "cause total devastation."
The local authorities have reported no injuries or deaths following this new large explosion, the largest since La Soufrière erupted last week, which has left at least one person dead so far.
UWI scientist Richard Robertson said that a new crater was created due to this new outburst.
In the coming hours, Prime Minister Ralph Gonsalves is expected to hold an emergency meeting with his cabinet to speed up the evacuation process and order the best distribution of aid that is arriving from neighboring countries.
The National Emergency Management Organization (NEMO) of St. Vincent and the Grenadines warned that "it is likely" that other explosions will occur "in the next few days".
Authorities in St. Lucia, to the north, and Barbados, to the east of St. Vincent, asked the population not to leave their homes unless necessary and, if they do, to wear masks because of the ash.
Barbados could close its commerce for the next two days to allow the removal of the ashes that have covered several parts of the island.